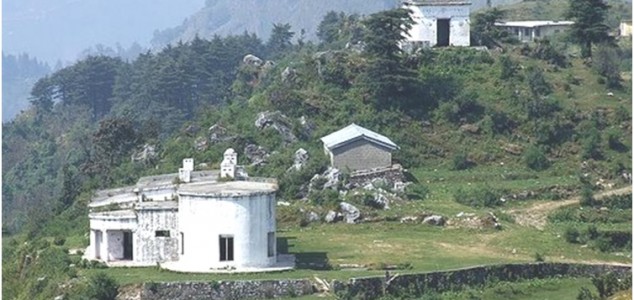 Hathipaon, Mussourie: Here Resided the Man After Whom Mt Everest Is Named
The highest mountain in the world Mt Everest is named after Sir George Everest. Sir Everest is credited with the survey of India. Surveying of the country started in 1806 under Col Lambert. George Everest joined the survey in 1818. He became the Surveyor General of India in 1830 and continued till 1843. Everest was a creative genius and brought in technology and mathematical precision to the survey. Probably no scientific man ever had a grander monument to his memory than the Great Meridian Arc of India (from Kanya Kumari to the Himalayas), on which was calculated the mathematical spheroid of India, and is known as the Everest Spheroid. The Everest spheroid is the base of officially accepted heights of all Himalayan mountains.
In 1852 Radhanath Sikdar, a mathematician working for the Great Trigonometrical Survey of India, discovered what he thought was the highest summit in the world. The summit was officially known as Peak XV. In 1856 the peak was named Everest, despite it having local name- Chomolungma (in Tibetian) and Sagarmatha (in Nepalese). Everest who was a proponent for local names was rather embarrassed by the honour.
Sir Everest established his observatory and residence at Hathipaon, Mussourie and lived here from 1833-1843. The Park Estate as it is known was purchased by Everest from Col. Whish. The next occupant of the Park Estate was Col Thatcher who bought it in 1861. John Mackinnon, a brewer bought the estate in 1870. The Shah Brothers occupied the Estate in the 1950s, demolished a part of the main house to strip it of construction material. Presently half of the main building, the attached observatory and the Bibi Khana (the harem seen on the far right in the photograph) still stand. Everest house is now under the jurisdiction of the Uttarakhand Government. Its upkeep leaves much to be desired. The inner rooms have graffiti on them and the tiles are giving away at many places. The house is not very far from either Mussourie and Dehradun and a must visit for those who love mountains, for here lived the man by whose name the highest mountain in the world is known.